Independent
consultants to the London
insurance & reinsurance community
Eamon Brown
Managing Director
ESB Advisory provides support in the following key areas:
The Lloyd's New Entrant process
Business Strategy
Business Planning
Portfolio reviews
Coaching & Mentoring
Independent Non-Executives
Managing Director of ESB Advisory, Eamon Brown 59,
is an insurance and reinsurance executive with experience spanning over four decades.
Eamon is currently the Group Director of Underwriting at Pioneer Underwriters.
He has also been Director of Underwriting at Jubilee Managing Agency and Mitsui Sumitomo Insurance Group. AT Mitsui he led the re-structure of syndicate 3210's underwriting function, successfully developing a profitable portfolio of business. Other prior roles include CEO of GE Insurance Solutions, Casualty Underwriting Manager of ERC Frankona Re and Senior Liability Underwriter at the Mercantile & General Reinsurance Co.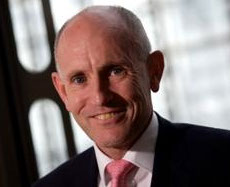 OUR SERVICES
ABOUT
CONTACT
OUR SERVICES
ABOUT
CONTACT
To find out more about what ESB Advisory Limited can do for you, or to make an appointment for a no-obligation consultation please contact us.
OUR SERVICES
ABOUT
CONTACT